7 avril 2008
1
07
/

04
/

avril
/

2008
16:25
Oui j'y étais ! (sur les Champs Elysées)....la flamme est donc passée avec deux heures de retard suite à différents événements relatés par ailleurs...(voir le premier film)

J'ai pu voir cette fameuse flamme olympique très entourée....d'au moins 50 à 100 cars de police, d'une foule de spectateurs, de quelques Chinois arborant leur drapeau et aussi de nombreux manifestants déterminés...qui n'ont pas manqué de huer très fortement au passage de la flamme.
Mais les services d'ordre ont bien fait leur travail et ce n'est pas cet homme déguisé en moine Tibétain qui a pu faire quelque chose, ni les manifestants du deuxième film...
Mais un peu plus tard dans la journée, comme vous le savez, finalement, la flamme a fini son parcours dans le bus devant la pression des manifestants !
Yes I was there ! (on the Champs Elysées)....the flame went there two hours late after different events that you can see elsewhere....(see the first film)

I saw this famous torch quite surrounded...with at least 50 or 100 police cars, many spectators, some Chinese with their red flag and also many people who demonstrated with the Tibetan flag....who didn't miss to boo when the torch went close to us.
But the police did well his job and this man in Tibetan clothes couldn't do anything, neither the demonstration (see the second film....
But later, as you know, the torch finished its path on the bus under the demonstration pressure !


Voir les videos en bas / See the videos at the bottom

Les supporters Chinois étaient prêts / The Chinese fans were ready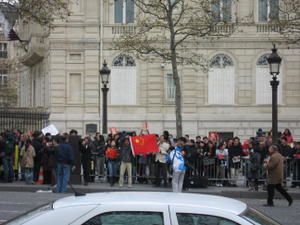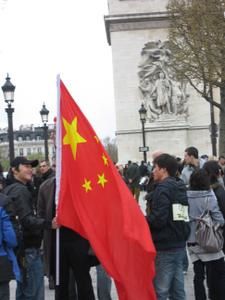 Cet homme avait prévu de courir devant la flamme / This man wanted to run just before the flame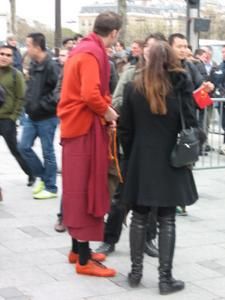 Un autocollant par terre
/ A sticker on the ground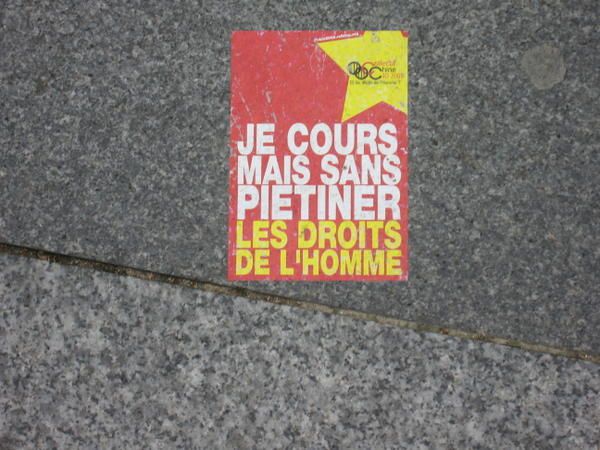 La police se prépare, un tous les 10 mètres
/ The police are getting ready, one every 10 meters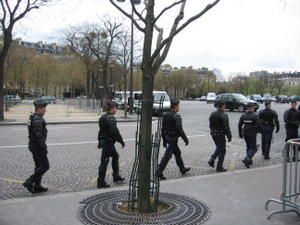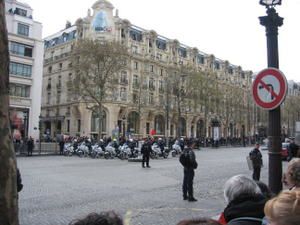 C'est le bus des athlètes
/ It's the bus with the athletes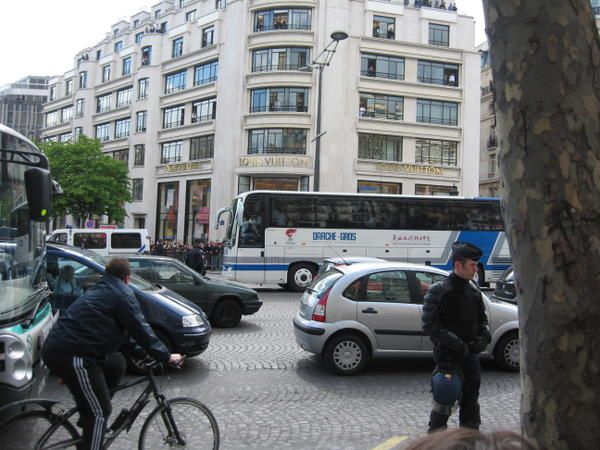 La flamme est juste derriere ce camion /
The torch is just behind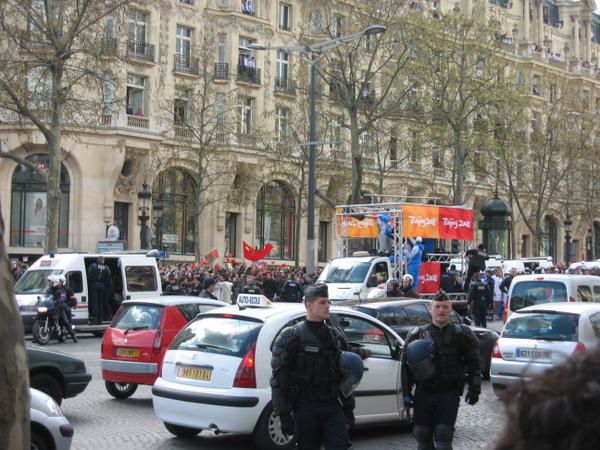 Pour ce qui est de la flamme, je l'ai vue, mais il y avait tellement de police autour qu'on ne voit pas grand chose.
About the torch , I saw it but there was so many policemen around that we couldn't
really
see it.